Quarkus Backend development with Java and GraalVM
Learn how to build native backend applications with Quarkus.
Dmytro Chaban

4.37

(665 reviews)

16.5 hrs

72 lectures

Udemy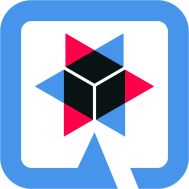 What you will learn?
Use Quarkus framework for backend development
REST API with Quarkus
Hibernate, JPA, Websockets with Quarkus
Documentation of endpoints with Quarkus
Reactive approach
Swagger, Open API and documentation made easy with Quarkus
RDBMS, NO-SQL with Quarkus
Messaging with Quarkus
Backend Security with Quarkus
Cloud, Kubernetes, Native images with Quarkus
Using Kotlin with Quarkus
Your trainer
Dmytro Chaban
Started as Mobile developer and gradually transformed into Backend and Artificial Intelligence/Neural Network engineer. Currently developing own company that spreads AI to the massess.

In spare time developing application and courses targeted for juniors and middle engineers. If there's something that should be done more than twice be sure I'll automate it.
72 lessons
Easy to follow lectures and videos covering subject details.
16.5 hours
This course includes hours of video material. Watch on-demand, anytime, anywhere.
Certificate of Completion
You will earn a Certificate of Completion at the end of this course.