Most popular online courses
Learn from the best instructors
Dmytro Chaban

4.37

16.5

hrs

72

lectures
Learn how to build native backend applications with Quarkus. Learn more »
Antonio Goncalves

4.63

3.5

hrs

54

lectures
Start using Quarkus: the Supersonic Subatomic Java toolkit Learn more »
Antonio Goncalves

4.52

3.5

hrs

60

lectures
Push your Quarkus knowledge into the MicroProfile world Learn more »
Most popular books
Learn Quarkus from books
Hands-On Cloud-Native Applications with Java and Quarkus
by Francesco Marchioni1
Quarkus is a new Kubernetes-native framework that allows Java developers to combine the power of containers, microservices, and cloud-native to build reliable applications. The book is a development guide that will teach you how to build Java-native applications using Quarkus and GraalVM.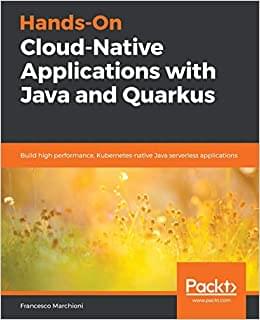 Quarkus Cookbook
by Alex Soto, Jason Porter0
The recipes in this book show mid-level to senior developers familiar with Java enterprise application development how to get started with Quarkus quickly. You'll become familiar with how Quarkus works within the wider Java ecosystem and discover ways to adapt this framework to your particular needs.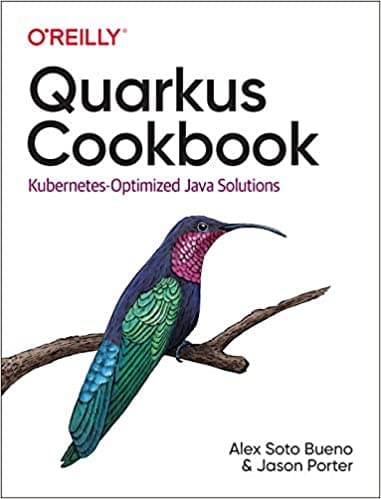 Beginning Quarkus Framework
by Eyitayo Koleoso0
This book covers everything you need to know to get started with the platform, which has been engineered from the ground up for superior performance and cloud-native deployment. You'll start with an overview of the Quarkus framework and its features. Next, you'll dive into building your first microservice using Quarkus, including the use of JAX-RS, Swagger, Microprofile, REST, reactive programming, and more.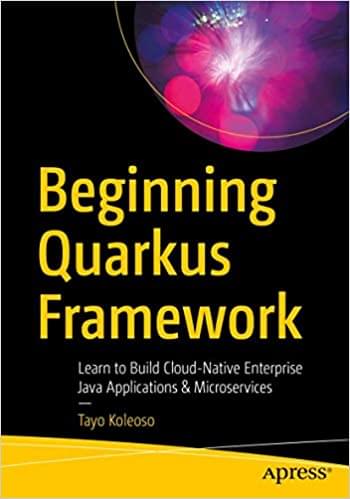 Free video tutorials
Learn Quarkus on
YouTube