React - The Complete Guide (incl Hooks, React Router, Redux)
Dive in and learn React.js from scratch! Learn Reactjs, Hooks, Redux, React Routing, Animations, Next.js and way more!
Maximilian Schwarzmüller

4.63

(167894 reviews)

49 hrs

495 lectures

Udemy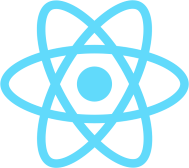 What you will learn?
Build powerful, fast, user-friendly and reactive web apps
Provide amazing user experiences by leveraging the power of JavaScript with ease
Apply for high-paid jobs or work as a freelancer in one the most-demanded sectors you can find in web dev right now
Learn all about React Hooks and React Components
Your trainer
Maximilian Schwarzmüller
Starting out at the age of 13 I never stopped learning new programming skills and languages. Early I started creating websites for friends and just for fun as well. Besides web development I also explored Python and other non-web-only languages. This passion has since lasted and lead to my decision of working as a freelance web developer and consultant. The success and fun I have in this job is immense and really keeps that passion burningly alive.

Starting web development on the backend (PHP with Laravel, NodeJS, Python) I also became more and more of a frontend developer using modern frameworks like React, Angular or VueJS 2 in a lot of projects. I love both worlds nowadays!
495 lessons
Easy to follow lectures and videos covering subject details.
49 hours
This course includes hours of video material. Watch on-demand, anytime, anywhere.
Certificate of Completion
You will earn a Certificate of Completion at the end of this course.