PHP for Beginners
Build a Content Management System from Scratch with PHP and MySQL
Tim Buchalka's Learn Programming Academy

4.62

(2756 reviews)

14 hrs

202 lectures

Udemy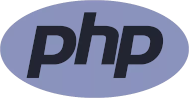 What you will learn?
Learn how to create a dynamic website using the most popular website programming language
Build a working CMS in PHP and MySQL from scratch
Learn how to secure your code
Learn how to write reusable, more maintainable code using programming standards
Learn how to structure your code using object-oriented programming techniques
Learn the theory but then put it into practice in a CMS project
Style your site using Bootstrap
How to integrate third-party code into your site
How to store data in a relational database and use this from PHP code
Learn all aspects of a basic web application in PHP: login, CRUD operations, sending emails, uploading files, Ajax
Your trainer
Tim Buchalka's Learn Programming Academy
The Learn Programming Academy was created by Tim Buchalka, a software developer with 35 years experience, who is also an instructor on Udemy, with over 990K + students in his courses on Java, Python, Android, C# and the Spring framework.

The Academy's goal in the next three years, is to teach one million people to learn how to program.

Apart from Tim's own courses, which are all available here, we are working with the very best teachers, creating courses to teach the essential skills required by developers, at all levels.

One other important philosophy is that our courses are taught by real professionals; software developers with real and substantial experience in the industry, who are also great teachers. All our instructors are experienced, software developers!
202 lessons
Easy to follow lectures and videos covering subject details.
14 hours
This course includes hours of video material. Watch on-demand, anytime, anywhere.
Certificate of Completion
You will earn a Certificate of Completion at the end of this course.