Master Laravel PHP with basic to advanced project:Job portal
Laravel recruitment app. Follow this course in Laravel 7 or 8 version. We will make awesome job portal web application
Ranjeet Karki

4.75

(325 reviews)

22.5 hrs

172 lectures

Udemy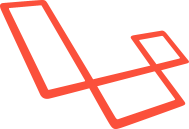 What you will learn?
The basic of Laravel such as installation, routing, template, controller, model, migration,seeder etc
You will learn Relationships in Laravel.
You will make your first crud app with Laravel
You will make Restful Api
You will make Gallery app with Laravel and Jquery
You will make a job portal app with Laravel and we will use Vue js for better user experience
You will learn blade template in Laravel
You will learn Collections in Laravel
You will learn Helpers in Laravel
You will make your own job portal app. You can start your own jobportal company with this app.
Your trainer
Ranjeet Karki
Ranjeet is a computer engineer with many years of experience. He mainly works on web application development with Laravel/PHP and Django/Python. He also has excellent knowledge in Frontend frameworks such as jQuery, Bootstrap, and Vue.js. He loves sharing knowledge about web development which he learned in his life as a programmer.
172 lessons
Easy to follow lectures and videos covering subject details.
22.5 hours
This course includes hours of video material. Watch on-demand, anytime, anywhere.
Certificate of Completion
You will earn a Certificate of Completion at the end of this course.