Learn By Example: Scala
65 examples that will bring Scala to life for you
Loony Corn

4

(684 reviews)

7 hrs

72 lectures

Udemy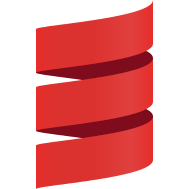 What you will learn?
Use Scala with an intermediate level of proficiency
Read and understand Scala programs - including those with highly functional forms - written by others
Identify the similarities and differences between Java and Scala, and use both to their advantage
72 lessons
Easy to follow lectures and videos covering subject details.
7 hours
This course includes hours of video material. Watch on-demand, anytime, anywhere.
Certificate of Completion
You will earn a Certificate of Completion at the end of this course.